Responding to Two Pandemics | COVID-19 & Racism
February 23, 2020: Ahmaud Arbery killed
March 11, 2020: Covid-19 declared a global pandemic
March 13, 2020: Breonna Taylor killed
May 25, 2020: George Floyd killed
And on, and on, and on.
As one of many attempts to process some of these events as they unfold, and those that preceded them, the School of Arts & Sciences presents this webinar series during a year that marks a significant moment for reflection in its own life.
Thank you for joining us throughout the 2020-2021 academic year for these important conversations. If you missed any of these discussions or would like to re-watch them, links to past recordings can be found below.
Free Speech and Protest
Wednesday, September 23, 2020 | 7:00 PM
Guest: Michael Signer, Mayor Emeritus of Charlottesville, VA
Host: Patrice Rankine, Dean of the School of Arts & Sciences
Conversation followed with a Q&A session moderated by Martha Wright, Assistant Curator of Academic and Public Engagement.
Michael Signer is a public scholar, practicing attorney, and executive. For over twenty years, Mr. Signer has worked to promote democratic resilience - as a public servant, author, attorney, executive, and advocate. Mr. Signer served as the mayor of Charlottesville, Virginia, from 2016–2018 during the Unite the Right rally of 2017. The Washington Post wrote that he was "one of Trump's strongest critics." Afterward, he founded and chaired Communities Overcoming Extremism: the After Charlottesville Project, a bipartisan coalition including the Anti-Defamation League, the Ford Foundation, the Charles Koch Institute, the Fetzer Institute, and New America. National Public Radio featured Mr. Signer's work "sharing painful lessons from the fight against hate."
Academic Disciplines: What Stays or Goes?
Wednesday, October 14, 2020 | 7:00 PM
Guests: Joy Connolly, American Council of Learned Societies and Andrew Delbanco, President of the Teagle Foundation, Alexander Hamilton Professor of American Studies at Columbia University
Host: Nathan Snaza, Director of the Bridge to Success Program and Women, Gender, and Sexuality Studies Advisory Board Member
Conversation followed with a Q&A session moderated by Nicole Sackley, Associate Professor of History and American Studies.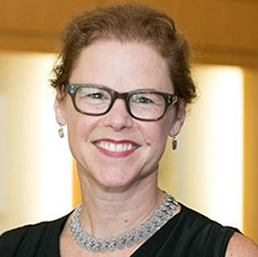 Joy Connolly began her service as President of the American Council of Learned Societies on July 1, 2019. Previously, she served as interim president of The Graduate Center of The City University of New York, the principal doctorate-granting institution of the nation's leading public urban university, a position she held from December 2018 to June 2019. A distinguished professor of classics, she joined the Graduate Center as its provost and senior vice president in August 2016. Connolly is the author of two books and over seventy articles, book reviews, and essays. Her board service includes the Journal for the History of Ideas and the board of directors of the Society for Classical Studies. Her writing has appeared in The New York Times Book Review, the Independent, the Village Voice, The Times Literary Supplement, the Chronicle of Higher Education, Bookforum, The Nation, and the Women's Review of Books.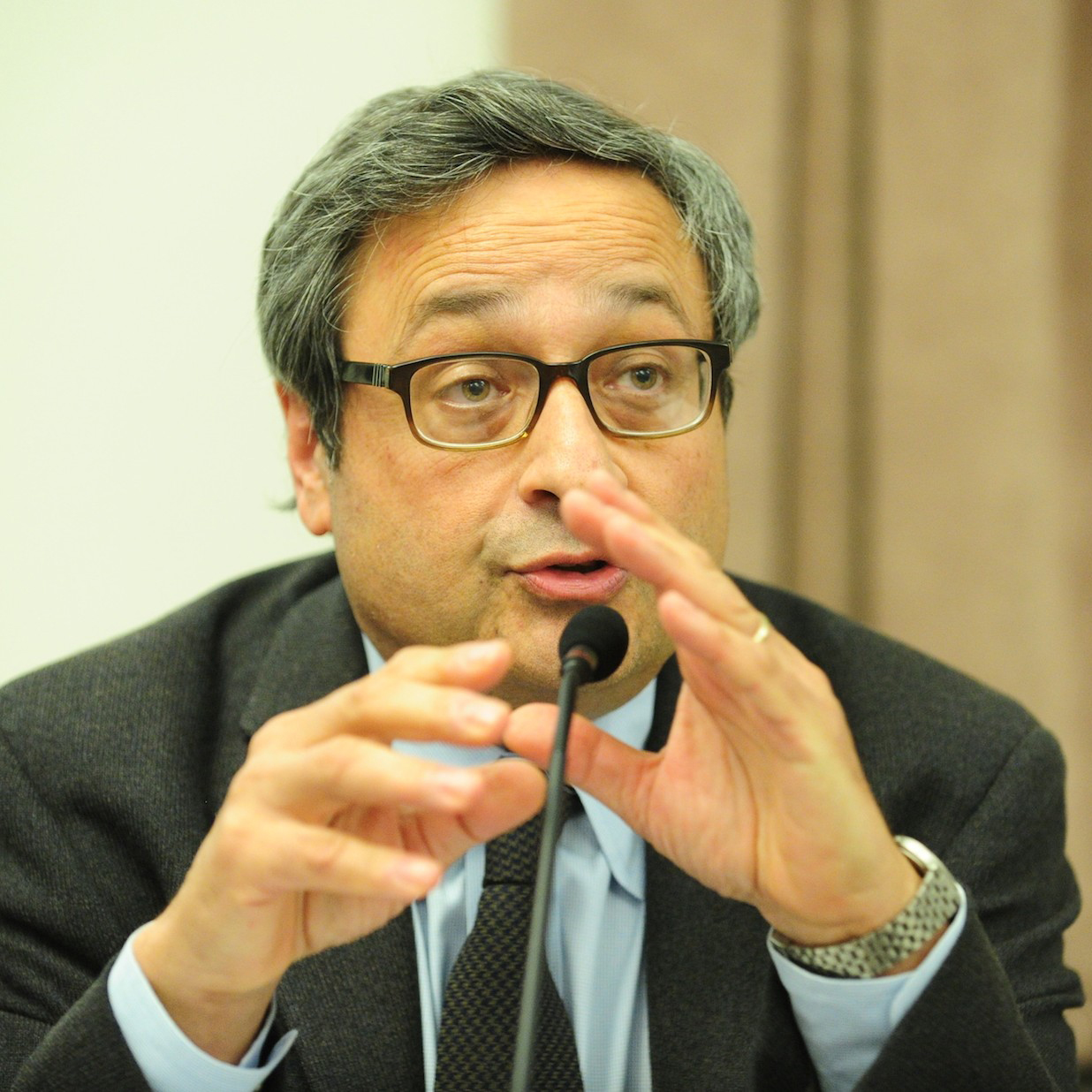 Andrew Delbanco is Alexander Hamilton Professor of American Studies at Columbia University and president of the Teagle Foundation. He earned his A.B., M.A., and Ph.D. degrees from Harvard University. Professor Delbanco's most recent book, The War Before the War: Fugitive Slaves and the Struggle for America's Soul from the Revolution to the Civil War (Penguin Press, 2018), was named a New York Times notable book. It was awarded the Anisfield-Wolf prize for "books that have made important contributions to our understanding of racism and human diversity," the Lionel Trilling Award, and the Mark Lynton History Prize, sponsored by the Columbia Journalism School and the Nieman Foundation at Harvard, for a work "of history, on any subject, that best combines intellectual or scholarly distinction with felicity of expression." In 2012, he was awarded a National Humanities Medal by President Barack Obama.
COVID-19 in Historical Context
Wednesday, November 18, 2020 | 7:00 PM
Guests: Frank Snowden, Andrew Downey Orrick Professor of History and History of Medicine, Yale University
Host: Elizabeth Outka, Professor of English
Conversation followed with a Q&A session moderated by Eugene Wu, Associate Professor of Biology and Biochemistry.
Frank Snowden received his Ph.D. from Oxford University in 1975. His books include Violence and Great Estates in the South of Italy: Apulia, 1900-1922 (1984); The Fascist Revolution in Tuscany, 1919-1922 (1989); Naples in the Times of Cholera (1995) and The Conquest of Malaria: Italy, 1900-1962 (2006). Conquest was awarded the Gustav Ranis Prize from the MacMillan Center at Yale in 2007 as "the best book on an international topic by a member of the Yale Faculty." His most recent book, Epidemics and Society: From the Black Death to the Present, published by Yale University Press in 2019, is the result of 40 years of research on the ways epidemics hold up a "mirror" to the social, cultural, and political conditions in which they arise.
"Diversity": Helping or Harming Us?
February 24, 2021 | 7:00 PM | Conversation to be followed by a Q&A session.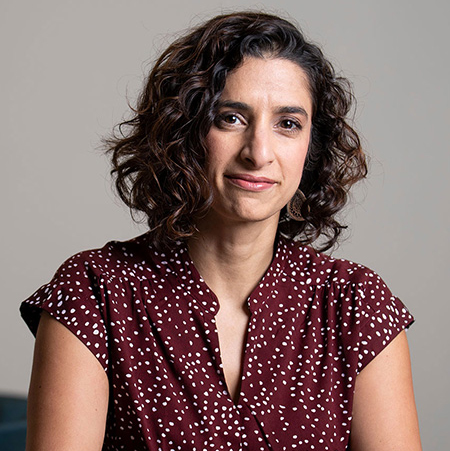 Natasha Warikoo is Professor of Sociology at Tufts University. Her most recent book, The Diversity Bargain: And Other Dilemmas of Race, Admissions, and Meritocracy at Elite Universities (University of Chicago Press, 2016), illuminates how undergraduates attending Ivy League universities and Oxford University conceptualize race and meritocracy. The book won multiple awards, including Honorable Mention for the Oliver Cromwell Cox Best Book Award from the American Sociological Association's section on Racial and Ethnic Minorities, Honorable Mention for the Eduardo Bonilla-Silva Book Award from the Society for the Study of Social Problems Division on Racial and Ethnic Minorities, and from the American Educational Studies Association. In 2017-2018 Warikoo was a Guggenheim Fellow, studying racial change in suburban America.
Sabrina Nelson: Professional Artist, Educator, and Activist
March 31, 2021 | 7:00 PM | Conversation to be followed by a Q&A session.
Host: Dr. Bertram Ashe, professor of English and American Studies
Q&A Moderator: Dr. Megan Driscoll, assistant professor of art history
Sabrina Nelson has been a professional artist for over 36 years, exhibiting throughout the Midwest and in Florida, New York, Louisiana, California, and Paris, France. She works in a variety of mediums and styles, from painting, drawing, and sculpture, to art installations, performances, and more. She is also an educator, lecturer, and 'artivist'—using her art as a medium for activism. She has been with the College for Creative Studies, College of Art & Design in Arts Administration for 25 years and with the Detroit Institute of Arts Education Department for 24 years. She has taught African American Art History at CCS and Oakland University, served on the Blue Lake Fine Arts Camp faculty and as guest curator for the Carr Center and the Detroit Music Hall Performing Arts Center. She earned her BFA in Fine Arts from CCS in 1991. Her work was featured on PBS in 2020.